Summer is among us. We are now beginning to put the Coronavirus Pandemic behind us. It's time to get back out there, enjoy life, and see people we have not seen in a long time. Bars, night clubs, and restaurants are opening at full capacity. We will also be going to a lot of cookouts, weddings, graduations, and various other celebrations. Alcohol will be involved. Unfortunately, not everyone acts responsibly while drinking and can cause others serious harm when getting behind the wheel. The Dram Shop Act allows injured people to recover from the establishment or homeowner that served the intoxicated person. (Mass Gen. Laws 138 § 69).
Although the law seems clear, Dram Shop cases can be very hard to prove and require a skilled a personal injury lawyer to pursue these types of claims. There are a variety of facts that need to be proven in order to be successful. Surveillance, witness testimony, expert testimony, medical records, and police investigations are all resources that can be used to prove your case. Attorney Luiz will act fast to preserve this evidence before its tampered with or lost. Insurance coverage is also an issue. Attorney Luiz has ability to determine who is responsible for your injuries and what type of coverage is available to help you get the most for your injury.
Please get in touch with Attorney Luiz as soon as possible if you, a family member, or friend are injured as a result of another person's intoxication. He will fight to get the most compensation for your injuries.
Make an appointment
Get a free first consultation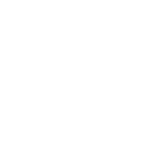 Our address
66 N 2nd St.
New Bedford, MA 02740